Marcy Cole, L.C.S.W., Ph.D., is a Holistic Psychotherapist, workshop facilitator, and speaker. Over the last fifteen years, she has developed an extensive private practice with adults, couples and families. Her approach integrates western and eastern perspectives on achieving optimal health and well being. Dr. Cole's treatment process provides a safe space for personal reflection, re-evaluation, healing, discovery and manifestation.
Dr. Cole is also a best selling co-author of
Get Your Woman On….Embracing Beauty, Grace & the Power of Women
39 inspiring women share their heartfelt, true stories of transformation!  Featuring renowned activists such as Dr. Jean Shinoda Bolen,
successful entrepreneurs such as eWomen Network founder, Sandra Yancey, bestselling authors such as acclaimed actress Barbara Niven and
three dozen other leaders, artists, healers, philanthropists speakers and change agents.  Get Your Woman On is a testament to the indomitable
spirit of women and the remarkable power of collaboration.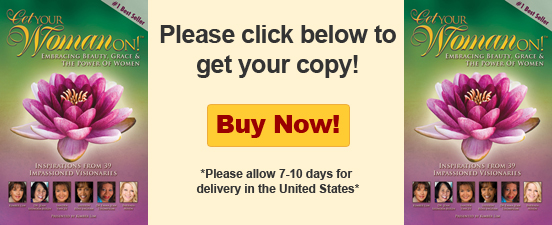 After we receive your order, Dr. Marcy Cole offers you a bonus gift that she coined the 8 Minute "Higher Ground" Mediation. This brief meditation is an effective tool to ground your energy and align you with a higher vibrational frequency. Feel a deep sense of wellbeing and allow your personal power to come forth to create the life you are born to live.
Dr. Cole offers psychotherapy services at the Wheel of Well Being in Los Angeles, California, and by phone. She is also the founder and Executive Director of "First Tuesday USA" LLC, a national womens' organization, dedicated to creating a sense of community amongst extraordinary women through social connectivity, professional networking and social service.